Palmdale Water Heater Installation
Tired of Taking Cold Showers?
Dealing with a faulty water heater can make your mornings absolutely miserable. You turn on your faucet, have warm water for a couple of minutes, and then, you're suddenly subjected to ice cold water. If this scenario is familiar, it may be time for you to replace your water heater! At Patriot Plumbing AV, our Palmdale plumbers offer comprehensive water heater repair and replacement services. Whether you are looking for a traditional unit or would like to upgrade to a tankless water heater, our team can guide you through the process.
You should contact our team if you notice that your hot water heater is:
Leaking
Taking a long time to heat up
Not supplying adequate hot water
Making strange noises during use and while idling
For answers to all your hot water heater related questions, please contact our team today by calling (661) 949-1200!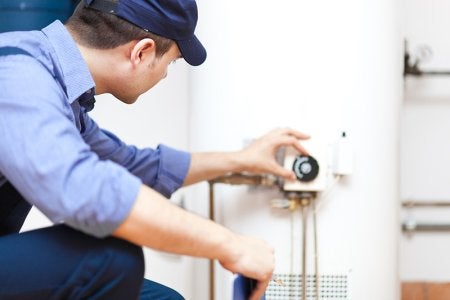 Why Hire Us?
Reliable and Affordable
Same-Day Drain Clearing
No Job Too Big or Too Small
Over 18 Years of Experience
24 Hour Emergency Services
Jobs Finished On Time & Under Budget