Bathroom Remodels in Lancaster
Increasing The Value of Your Home
Bathroom remodeling can be tricky – luckily, our remodeling professionals at Patriot Plumbing AV have nearly two decades of experience providing truly remarkable remodeling services. Over time, your bathroom tiles will begin to chip and peel, and can seriously devalue your home. Rather than try and enlist the assistance of a big-box retailer to replace your tiles, fixtures, or flooring, you should consider working with Lancaster plumbing experts! We can not only install new water efficient plumbing, but also improve the functionality of your bathroom as a whole.
Contact our team if you are considering:
Updating your bathroom fixtures
Installing new bathroom tiling for your flooring or walls
Adding a new bathtub, shower, or glasswork to your space
If you'd like to plan ahead or simply hear more about your options, call Patriot Plumbing AV at (661) 949-1200!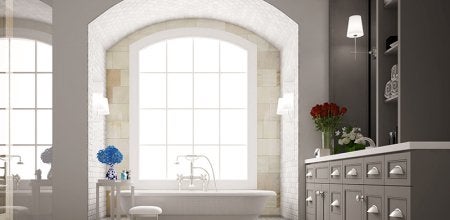 Why Hire Us?
Reliable and Affordable
Same-Day Drain Clearing
No Job Too Big or Too Small
Over 18 Years of Experience
24 Hour Emergency Services
Jobs Finished On Time & Under Budget